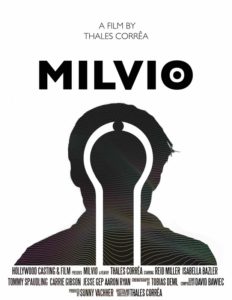 Written & Directed by Thales Corrêa
A middle-school boy uses a telepresence robot to go to classes while staying confined in his bedroom due to a serious illness.



After a year of Milvio being released, FOX's animated show Bob's Burger dropped a peculiar episode called "Ex Mach Tina." The episode bears a striking resemblance to Milvio, not just the plot, but framing, and angling of the shots.
We put the two side by side for a comparison, check out the video on the right.